Local Moving Help in Boca Raton, FL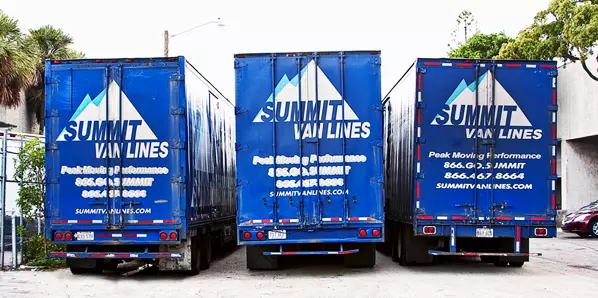 Moving can be a complicated process whether you are moving across the country or across the street. At Summit Van Lines, we can help you with your long-distance or local move in Boca Raton, FL. Read on to learn more about our local moving services.
Local Moving Help
A local move still requires the same amount of packing, loading, and unloading that a long-distance move does. If you have antiques or large, fragile pieces like a piano or china cabinets, the team at Summit Van Lines can handle this delicate moving process. We will take precautions to protect your valuable pieces to ensure that they are safe during the move.
We can help you package your items and use the proper supplies to ensure that everything is cushioned and secured to avoid damage during transit. Trust every detail of your move to the professionals so you can focus on the things that require your attention.
Our Other Moving Services
Besides helping your local residential move, we can also help with corporate relocation, office moves, and commercial moves. We also offer storage services if you need to store some of your items before you move.
We can also transfer your car for you so you do not have to drive all your vehicles to their new location. No matter what kind of moving services you need, trust the team at Summit Van Lines to help you and offer trustworthy services.
For more information on our local moving services, contact Summit Van Lines by calling (866) 467-8664. You can also fill out our online form to request a free quote for your move. We look forward to helping you through this complicated process so that you can have peace of mind knowing that your belongings are safe in the move and will arrive at their new destination in the same condition.